South Florida Business & Wealth 2016 Excellence in Human Resource Awards
"Human resources are like natural resources; they're often buried deep. You have to go looking for them, they're not just lying around on the surface." 
Ken Robinson
There's certainly something to be said for being humble, but once in a while it's important to seek out, highlight and celebrate the best. This is equally true whether you're celebrating personal excellence or excellence within a larger industry.
For this reason we are very excited to participate in the South Florida Business & Wealth (SFBW) 2016 Excellence in Human Resource Awards, February 25 at The Venue Fort Lauderdale.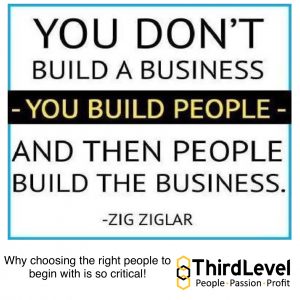 HR professionals are critical to their organizations' success. Discovering and recruiting talent is just the beginning; HR professionals who successfully support, develop, and retain outstanding personnel are key to a healthy corporate culture. This is an amazing opportunity to recognize excellence and to make connections within the south Florida business community.
The best of the best will be there! Please join us, along with other sponsors and SFBW, for a celebratory evening featuring cocktails and hors d'oeuvres followed by the awards program.
Honoree categories include Accounting, Banking & Finance Services, Education, Health Care, Hospitality, Insurance, Legal, Marketing & Public Relations, Non-Profit, Real Estate & Construction, Technology, Transportation & Logistics and Lifetime Achievement. While some of the companies represented are big-name, global entities others are smaller and not as well known. We love the fact that there is such a diversity of experience, size and complexity represented.
Join us in celebrating the accomplishments of the nominees and finalists, and in congratulating the award winners!
This event will sell out, so please purchase your tickets early: Click to purchase tickets
Click here for more information on the SFBW 2016 Excellence in Human Resource Awards:  Learn more!

We would love to hear from you.
Please send us your comments & ask us your questions.

Info@ThirdLevel.com –  1-800-262-0705