Innovative Solutions to Help Executives and Teams Perform at an Elite Level Through a Focus on The People Side of Transformation
Want your leaders and teams to perform consistently at an elite level? Need to solve major problems quickly? If the answer is 'yes' then take a few minutes right now to discover more who we are, who we serve, and our proven methodologies.

We're Third Level. Companies rely on our experience and expertise to help them solve critical problems in this time of continuous and challenging transformation. Our people-based solutions help our clients operate more effectively and efficiently. And more profitably.
Success in business comes from people working successfully together as teams.
We've helped companies around the world achieve just that.
We provide four primary services.
Digital Transformation
Less than 20% of companies manage Digital Transformation successfully. Success in Digital Transformation requires agile leadership and teams that are performing at the highest possible level at super speed. To discover more about our digital transformation successes, click here

Corporate and
Cultural Alignment
Lack of an aligned culture creates chaos. Aligned companies create teams that work effectively and powerfully together to deliver outstanding results consistently. We provide our clients with a specific and tested process called the Healthy and Aligned Culture Model™. Discover more about the model and its results by clicking here.
Leadership
Development
The success (or failure) of a company depends on its leadership. Third Level's leadership development programs ensure that companies have effective, emotionally intelligent leaders at all levels of the organization who will succeed in today's ever-changing environment. To learn more click here
High-Performing Teams
Profitable and high-performing companies have teams that collaborate, communicate, and deliver at the highest levels based on clear goals, deep trust, mutual accountability, and clearly defined purpose. Successful teams do not appear out of thin air. High-performing teams are trained and developed through our proven methodology. To discover more, click here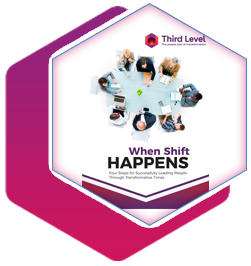 When Shift Happens:
Four Steps for Successfully
Leading People
Through Transformative Times
Subscribe to Download Now
Sign up for occasional team and leadership development
updates and receive this free report on The 4 Steps to
Successfully Leading People in Transformative Times.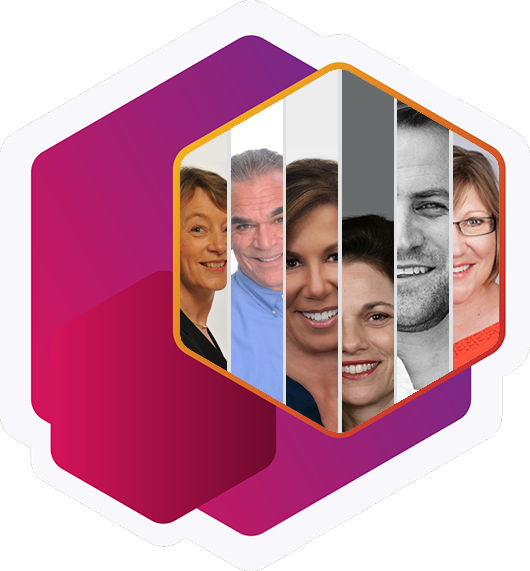 Who We Are
For over 30 years our stated mission has been:
To help people, teams, and leaders deliver stunning results by creating and working passionately well, together.
We're small – by design – and much more than a typical "management consulting firm".
Many of the world's largest companies rely on our expertise to fix some of their most complex team and transformation challenges. Companies like Lloyds Bank, Accenture, The NHS, Modernizing Medicine, and Bank United chose to work with us.
Why?Because we produce remarkable, fast, and measurable results using our proven and proprietary methods.
Who We Serve
We work with a diverse group of clients around the world.
Senior Level Executives
who are leading a department, division, or project and know they need to create and lead high-performing teams. These are "enlightened leaders" who understand the importance of an aligned organization, the value of their people, of investing in them, and helping to create healthy and purposeful teams.
HR Professionals
who want the highest level of team and leadership training for their employees. Many have been asked to find an executive coach for an up-and-coming high potential employee or an underperforming but talented manager.
Business Owners
who are leading a rapidly-growing company and know their teams need to grow, change, align, and deliver differently as they grow.