Developing Millennial Leaders
August 19, 2015 / Category: Leadership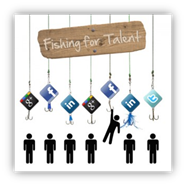 Many companies have placed their focus on leadership, but at the same time, a lack of leadership continues to be a major challenge. If businesses are focusing on this issue, what is the problem?
Short Sighted When it Comes to Building Leadership
One of the biggest problems that we see with training leaders, is the lack of long term commitment. A business wants to send their leaders to a few training events and hope for the best. Instead of developing a long term, continual plan, they invest a short period of time and hope for the best. In the Harford's 2014 Millennial Leadership Survey, Millennials said employers can most demonstrate their investment in them as a future leader by offering training and development (50%), a clear career path (35%), and ongoing coaching and feedback (34%).
It is important to make developing leaders a long term process. Consistency is key when it comes to training people in your organization.
Companies Hone in on Few Versus Many
It is the natural tendency of companies to hone in on their top performers for leadership training. The problem with this approach, is that the team is weakened by lack of leadership exhibited across the board.
Instead of investing in just a handful, the leadership training should be expanded to include more staff. Developing the character traits of a leader are valuable for all of your team members.
Programs Are Overall Weak
While many businesses say they have an emphasis on developing leadership, their strategies are overall weak. One of the largest problems is not holding their top level leadership responsible for identifying potential candidates to replace their position as they move up.
In addition to lack of accountability with top level leaders, the programs are not developed. There is little to no consistency with training and expectations.
Re-Think Your Strategy
It is time to get serious about investing in our leaders. The strategy you've been using may not be what you need to stick with. Using different resources and materials may be exactly what you need to reach your leadership goals.
Also, it is important to understand your own business and the needs of your company before developing your strategy. It will take a collaborative effort from your team and your HR department to get your leadership development program in place.
It is vital that your HR department work to build an initiative that will develop leaders throughout the company. These efforts take time, energy and resources. However, it is worth it to the success of your business to have people in place that have these skills.
Leadership is a learnable skill and if we want the next generation to be great leaders, we have to teach them how to be great leaders.
If you have any questions about this article, or about how we can help you with your current performance, leadership, strategy, and / or hiring needs, Contact us today! 1-800-262-0705 or email us at info@thirdlevel.com