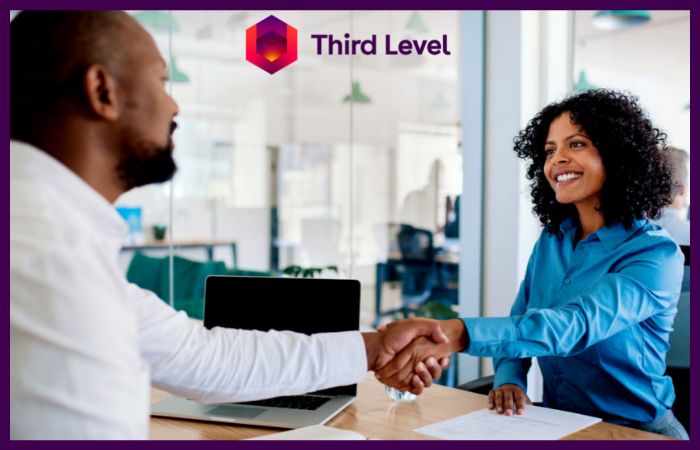 Finding high-quality employees isn't always easy. When you think about your sales team, it's important to have a strategy to make sure you hire the best. Saving money and building morale for your business depends upon it! Here we have four tips so you can re-evaluate your recruiting strategy and rock the next recruitment process. If it's morale and teamwork you need to build – for enhanced productivity and revenue – we are here and can get your questions answered. 
Looking to grow your sales team? Your sales representatives are often the first people new clients will associate with your business, so you need your sales division to be on point. And finding high-quality employees isn't always easy.
If you're having trouble assembling a team of rock star sales reps, you may want to re-evaluate your recruiting strategy. Tweaking the way you run interviews and test out candidates can make a huge difference.
Doug Camplejohn, CEO of sales software solutions company Fliptop, shared these four tips for recruiting the perfect sales team.
1. Interview all your candidates in one day. 
The hiring process can take weeks or even months, depending on how many positions you have to fill. Why not condense the process into one day? Camplejohn suggested working with a recruiter and having them line up several candidates to come in on the same day, each for 30- minute interviews. The incentive? If you find the right people, you can make an offer within 24 hours. This benefits both the recruiting firm and the hiring manager.
"Recruiters, who only get paid when [you] hire someone, are motivated to get their best candidates in front of [you] that day because they know there's a chance [you will] make a decision quickly," Camplejohn said. "It helps focus the hiring manager's time, because they can dedicate a day to interviews, instead of spreading them out.
However, while he noted that these quick recruiting sessions can help employers grow their teams quickly without sacrificing quality, Camplejohn did suggest continuing to recruit all the time in the background.
2. Double up on interviewers. 
Having multiple interviewers in the room at once can have several benefits. For one, it shortens the interview process. It also lightens the load of hiring managers.
"You can get a good rhythm going where one interviewer is asking questions, while the other is taking notes and focusing on the interviewees' reactions," Camplejohn said.
Another great benefit to having multiple interviews at once: It hands employers a better opportunity to give candidates honest feedback. Camplejohn advised hiring managers to have an open discussion about the interview in front of the candidate as if they weren't in the room. It may seem strange, but candidates appreciated the candor, he said.
"It's a much more honest process than saying your thank-you's and then rejecting someone over email or through a recruiter," he said. "Even candidates who we've passed on have commented on how refreshing the process is, and asked to stay in touch."
3. Focus on skills, not experience. 
Job experience and education are two very important things when it comes to job hunting, but Camplejohn said it's really all about raw smarts, hunger and the ability to get things done.
"A fearless prospector who is a good communicator and can handle objections is likely to be a great sales development rep, regardless of background," he said.
So how do you know you've found a candidate with these raw skills? Camplejohn said to ask yourself whether or not you'd consider them a "sales animal" (i.e., can you imagine setting them loose and letting them do whatever they had to to get stuff done?
"[It's also] about ferreting out in the interview process what they accomplished on their own, as opposed to just being at the right place and right time with great people around them," he said.
4. Put candidates to the test. 
When you're looking for sales representatives, you're looking for people who are going to sell your company to clients. So why not test them on their ability to do just that?
"We used to have salespeople pitch us their current company," Camplejohn said. "That weeded out some people, but most are good presenters.  By asking them to give [our company's] pitch, we see how good they are at preparation, talking about topics they're not familiar with, and giving honest answers instead of making promises they can't keep."
Obviously you can't expect candidates to know all the answers, he said, but you can see how they communicate and handle pressure – important skills that everyone on your ideal sales team needs.
Third Level can help you build an aligned and high-performing work environment. Let us help you develop strategies for your employees to perform at an elite level. Schedule an appointment today. USA +1-561-752-5505 / UK +44 (0) 20 3885 0385 or find us at Third Level Facebook Page.
---
Reference: [https://www.businessnewsdaily.com/7282-recruiting-sales-team.html]